MD/CEO, REA, ENGR. AHMAD SALIHIJO AHMAD, HOLDS TOWN HALL MEETING WITH REA WORKFORCE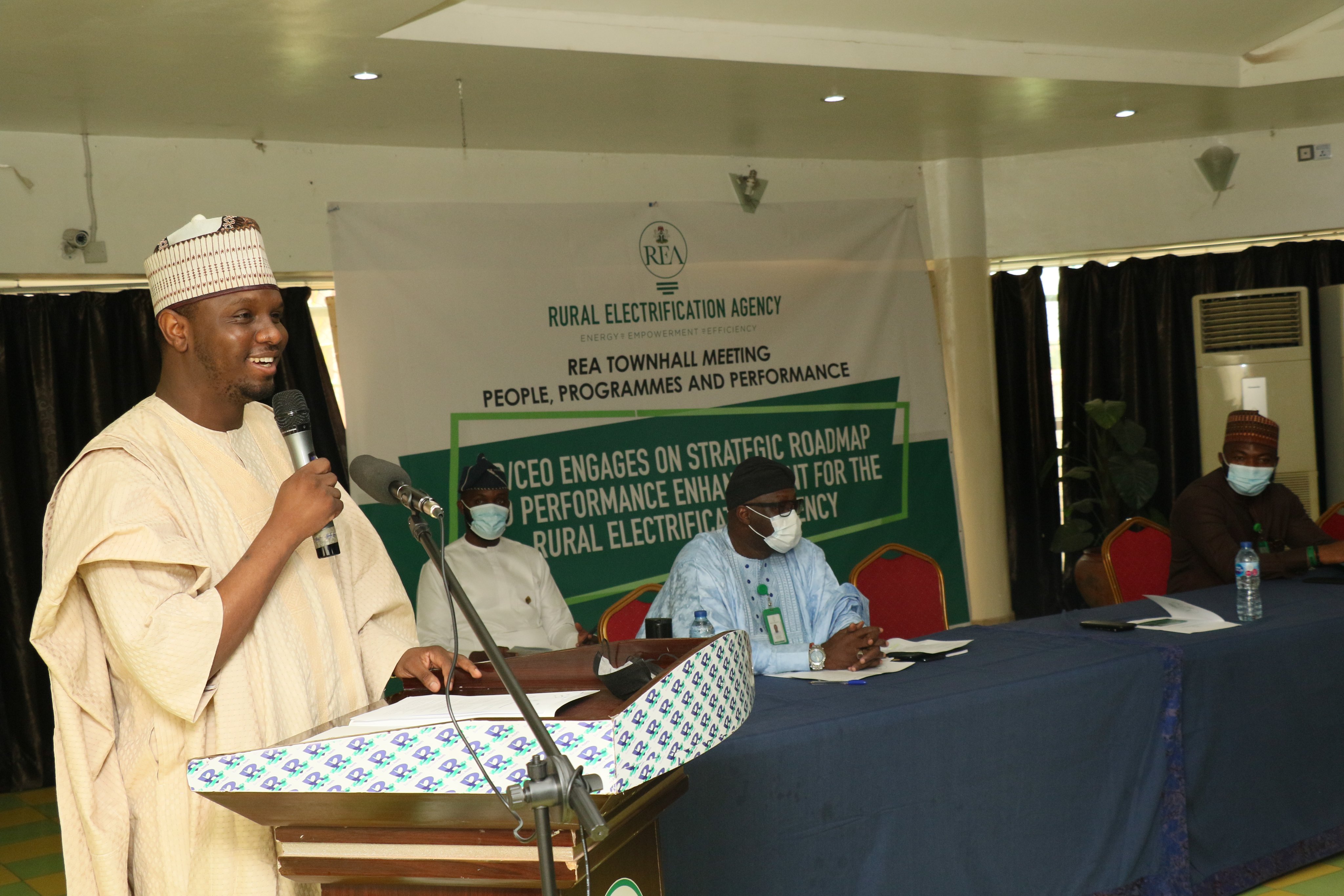 MD/CEO of REA Engr. Ahmad Salihijo Ahmad presenting the 5 years strategic plan during the REA townhall meeting with staff
Staff members seated

On the 22nd March, 2021, the REA workforce convened at a town hall meeting where the MD/CEO, Engr. Ahmad Salihijo Ahmad presented his 5-year strategic roadmap.

The engaging workshop allowed for a mix of knowledge-driven conversations through presentation of milestones and plans by respective directorates within the Agency as well as open feedback from the REA workforce on their aspirations and wishes.

---
View complete April 2021 enews
div#stuning-header .dfd-stuning-header-bg-container {background-image: url(https://rea.gov.ng/wp-content/uploads/2017/08/slide_organisatioanl_strcuture.jpg);background-size: cover;background-position: center center;background-attachment: scroll;background-repeat: no-repeat;}#stuning-header div.page-title-inner {min-height: 215px;}