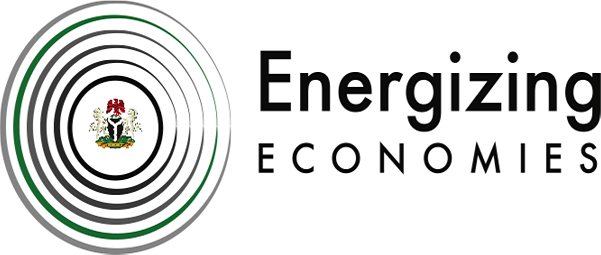 Introduction
The Federal Government of Nigeria (FGN) recently launched the Energizing Economies Initiative (EEI), as part of its wider FGN Micro, Small, Medium Enterprise (MSMEs) programme. The aim of the EEI is to increase energy access and economic growth by assisting private sector developers provide clean, reliable and affordable power to economic clusters across Nigeria; such as markets, shopping complexes and agricultural/industrial clusters.
The Rural Electrification Agency (REA) is tasked with assisting private sector developers implement sustainable off grid power solutions for economic clusters across the country.
All developers interested in the Energizing Economies Initiative should complete the templates provided for their Business Plan, Financial Model and Energy Audit and submit four (4) hard copies and one (1) soft copy on USB of all three completed templates to:
Managing Director
Rural Electrification Agency
22 Freetown Street, Wuse 2
Abuja
The templates should also be sent to eei@rea.gov.ng, all templates must be received by REA no later than 4pm on the 19th July 2018.
PLEASE NOTE THAT THE DEVELOPER IS RESPONSIBLE FOR ALL PROJECT COSTS. THIS INCLUDES BUT NOT LIMITED TO PROJECT DEVELOPMENT & DESIGN, CONSTRUCTION, OPERATION AND MAINTENANCE.
Requirements to Participate
General: All of the templates provided have been put together in order to clarify the programme requirements. We request that you do not amend them (except the financial model where absolutely necessary).
Please complete all sections of the documents and where a section is not applicable please provide a reason. All three templates have to be filled in completely and submitted as provided under 'Requirements to Participate' otherwise the documents will not be reviewed by the REA.
Energy Audit: The energy audit provides the basis for the investment and it anchors the business plan to the financial model. Please provide this document in Microsoft Excel.
Click here to download Energy Audit template
Financial Model: The instructions for completion are included in the summary page of the document. The energy audit will be necessary in order for this to be completed. Please provide this document in Microsoft Excel.
Click here to download Financial Model template
Business Plan: The Business Plan provides a clear basis on how the proposed investment is aligned to the EEI. Please complete all the sections as provided in the template. The energy audit and financial model will be necessary for this document to be completed. Please provide this document in Microsoft Word.
Click here to download Business Plan template