click Here To View/ Download / Print Letter Of Invitation To NEP Consultation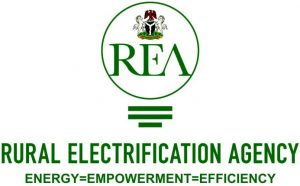 INVITATION TO A STAKEHOLDERS CONSULTATION FOR THE NIGERIA ELECTRIFICATION PROJECT (NEP)
The Rural Electrification Agency, supported by the World Bank is pleased to invite you to participate in a Consultative Forum for the Nigeria Electrification Project (NEP).   The Nigeria Electrification Project is an initiative of the Federal Government of Nigeria (FGN) which seeks to increase access to electricity in the rural unserved and underserved areas through the use of renewable energy sources. The NEP project has three components as follows:
Mini grid for communities
Solar Home Systems for individual homes
Energizing Education Programme for Federal Universities & Teaching Hospitals
The broad objective of the stakeholder consultation is to provide authorities, as well as interested and affected parties with the opportunity to identify issues, concerns, and opportunities regarding the proposed Project and to address key stakeholder concerns. It is also a platform:
To provide information about the project and to tap stakeholder information on key environmental and social baseline information in the project areas
To provide opportunities to stakeholders to discuss their opinions and concerns;
To manage expectations and misconceptions regarding the project;
To discuss potential impacts and verify significant or major environmental, social and health impacts.
To inform the process of developing appropriate mitigation and management measures as well as institutional arrangements for effective implementation.
The Consultation is scheduled as follows:
Time: 10am
Date: March 23rd, 2018
Venue: Board Room, Rural Electrification Agency (REA)
Your contributions/ suggestions will be highly appreciated.
Please visit : www.rea.gov.ng. click on NEP menu to view the DRAFT Environmental Social Management Framework (ESMF) & Resettlement Policy Framework (RPF) for the Project.
For further enquiries and confirmation of attendance, please contact
Susan Igata, 08035663211, email: susan.igata@rea.gov.ng  
Accept the assurances of the agency's highest regards.
Signed:
Damilola Ogunbiyi (Mrs)
Managing Director/CEO
click here to download / print Letter Of Invitation To NEP Consultation