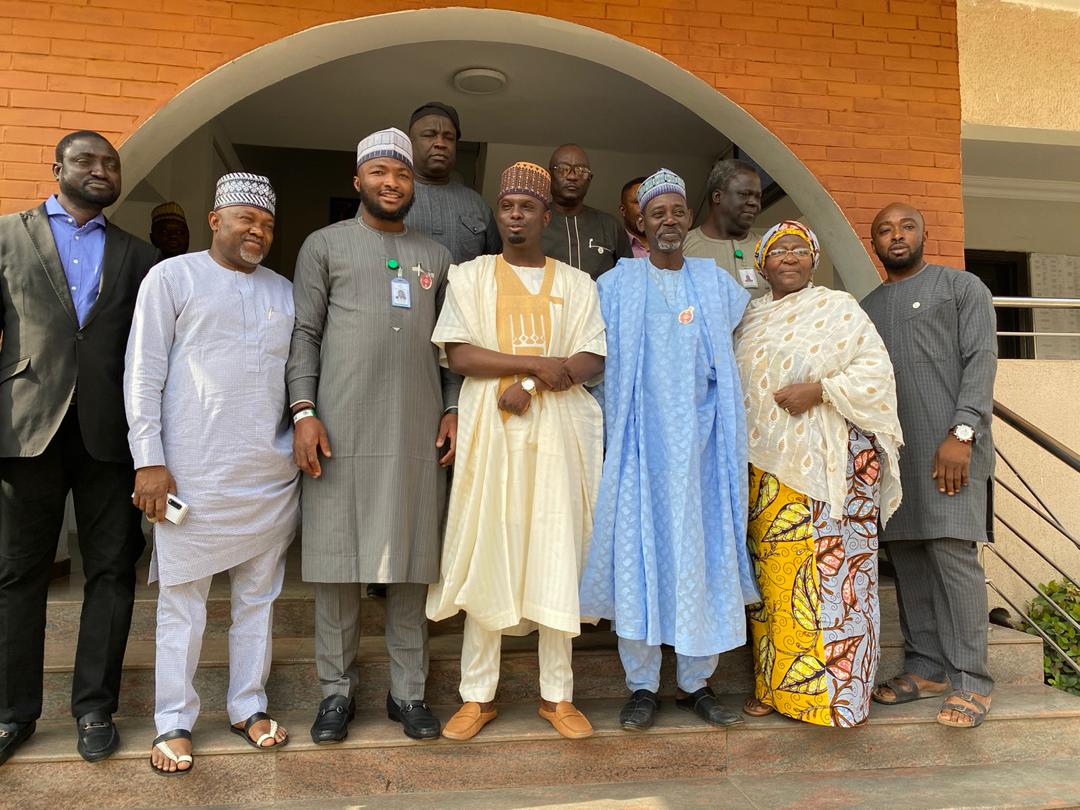 The new MD/CEO of REA, Ahmad Salihijo (middle), flanked by top management and some staff of the REA after taking a tour and meeting staff members of the agency.
As the Agency continues to drive the Next Level Agenda of the Nigerian Government, the brand new MD/CEO of the Rural Electrification Agency (REA), Ahmad Salihijo arrives REA HQ and officially met with management and staff of the Agency.
He stated "What you have been doing here is so impressive. You have been doing a fantastic job. Together, we can work as a family to take the REA mandate even further. What you do not know, I might know. What I do not know, you might know. We are all here to achieve one goal.. I am so glad I have resumed. I am excited to get started. I feel we can do a lot. Honestly, we can touch every life in Nigeria, directly or indirectly and lets believe in that"