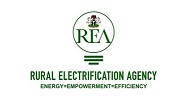 PRESS RELEASE
REF CALL 2 ACCESS TO FINANCE VIRTUAL MEETING
The Rural Electrification Fund Directorate wish to appreciate every participant of its Access to Finance Virtual Meeting which took place on the 2nd of March 2021 via Zoom. The meeting was informative, interactive and worthwhile.
The meeting was convened in order to create an avenue for Mini-Grid and Solar Home System developers from the recently finalized REF Call 2, to engage with financiers, development finance institutions as well as digital financial institutions within the solar space in Nigeria.
Through the 1st REF Call, 12 mini-grids and over 19, 000 Solar Home Systems (SHS) were deployed, which greatly improved the number of connections in previously unserved and underserved communities across Nigeria.
The aim of the REF Call 2 meeting was to facilitate access to local finance required to support our mini-grid development across Nigeria, with particular emphasis on the recently finalized REF 2 Call and also acquire knowledge in collection and payments solutions available for the renewable sector.
Renewable energy technologies often face high upfront costs, making favourable financing conditions highly relevant. This is why the REF grant was structured to fund about 30% to 75% of the project; though each developer is required to source for debt and equity to make up the total project cost. Based on analysis, for the bankability of renewable energy technologies, the features of the debt element required should be about 5-7 years tenor and 8-10% interest rate.
Hence, the need for intervention funds from development finance institutions to provide favourable debt finance for REF Call 2 developers.
However, following the discussions from the Access to Finance Virtual Meeting, Development Bank of Nigeria and some of the commercial banks have shown interest in extending affordable debt finance to encourage the development of renewable energy in Nigeria.
On this note, the Federal Government is re-affirming its commitment through the REA to continue doing everything necessary to ensure the success of the renewable energy sector.