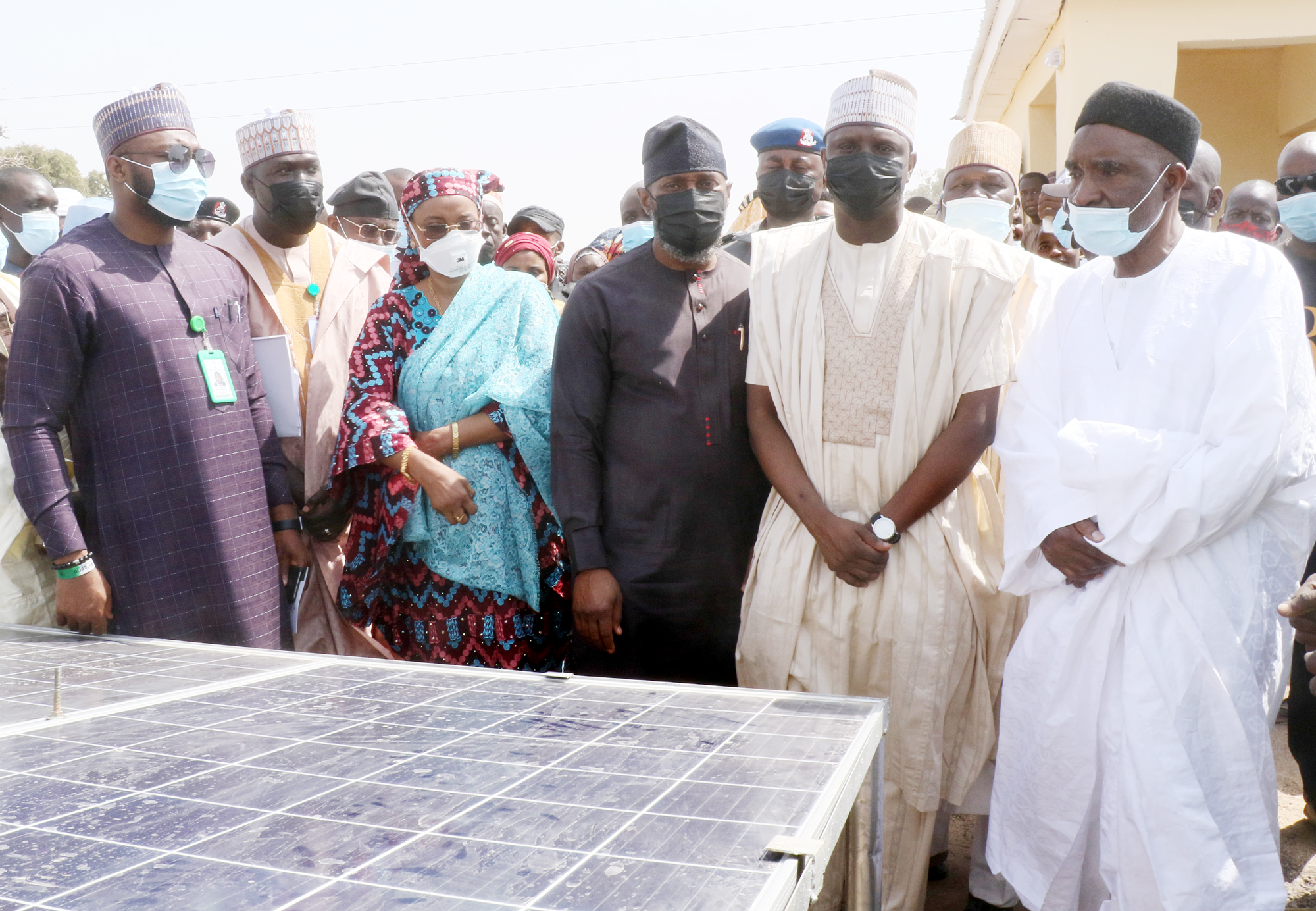 L-R, Elder statesman and Former Governor of Adamawa Murtala Nyako , MD /CEO REA Engr. Ahmad Saihijo Ahmad ,Adamawa Sate Commissioner for Works and Energy Alhaji Adamu Atiku ,Distinguished Senator Aisha Dahiru Binan (Who representaed  Senator Gabriel Suswam ,Chairman Senate Committee on Power )REA ED REF Dr Sanusi Ohiare and REA ED TS ,Engr. Barka Joda Sajou,during the Commissioning of the 30KWp Solar Hybrid Mini grid in Mbela Lagaje Community Mayo Belwa LGA, Adamawa State on Tuesday 16th Feb 2021
On the 16 of February, 2021, the Rural Electrification Agency commissions 30kWp solar hybrid mini-grid project in Mbela Lagaje community in Adamawa State. This mini grid was delivered through REA's capital projects, as part of its mandate to electrify rural communities.
The project is designed to serve this community with clean, safe and sustainable energy as funded under the Federal Government Capital Appropriation.