The Rural Electrification Agency (REA) said through its Energising Economies Initiative (EEI), that private sector developers will provide electricity access to over 80,000 shops across 16 economic clusters, empower over 340,000 Micro, Small and Medium Scale Enterprises (MEMEs), create over 2,500 jobs while serving over 18 million Nigerians. In a statement, the Director of Promotions (Information and Outreach), Ayang Ogbe, said some of the markets where the power projects were operating included Sabon Gari Market (Kano), Ariaria Market (Abia) and Sura Shopping Complex (Lagos).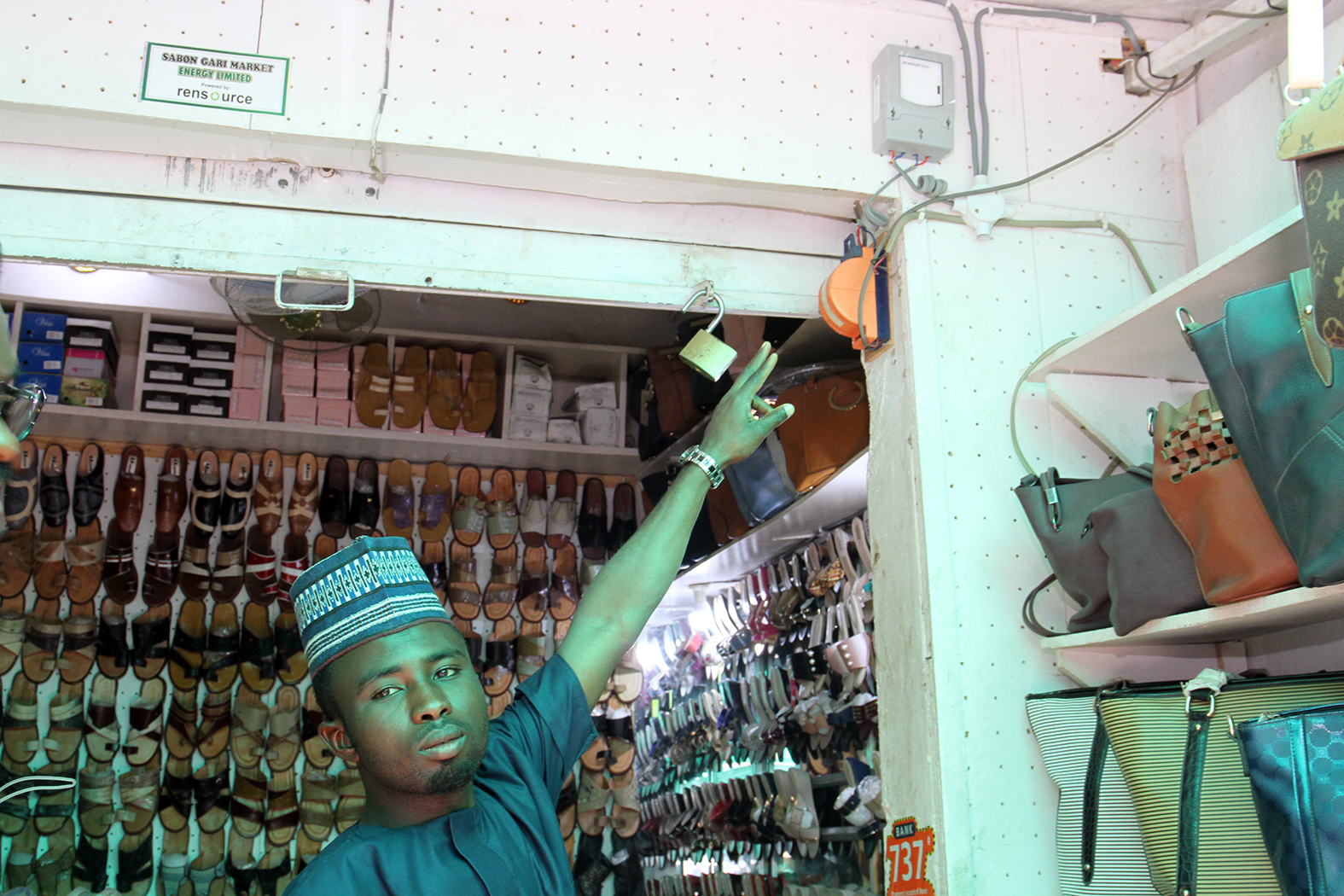 Iponri Market EEI lithum batteries inverter hub
The Managing Director of REA, Damilola Ogunbiyi, in the statement, said, "Since the deployment of grid electricity solutions at various markets across the country, we are already witnessing positive environmental and economic impacts. This is the sort of intervention we look forward to scaling across Nigeria with support from financial institutions."
The United States Agency for International Development (USAID) is providing the technical advisory for the programme in line with its Power Africa Programme.
USAID/Nigeria Mission Director, Stephen Haykin, said, "We are focused on ensuring initiatives like the Energising Economies are designed and implemented with regulatory, legal, financial, transactional and project management support." The Central Bank of Nigeria (CBN) said it was also supporting the Bankers Committee level to realise the decentralised energy solutions, REA said in the statement. Sterling Bank, a major financier, has extended a five-year facility worth N446m to Virtus, one of the developers of the project. "We hope that this paves the way for more financing to the sector," said the Managing Director of the bank, Abubakar Suleiman Speaking of the project, the Managing Director of Rensource, the parent firm of Virtus, Mr. Ademola Adesina, said Virtus was an energy consortium sponsored by Rensource Distributed Energy and Solad. He said, "This is indeed a significant achievement for Virtus that will further facilitate development financing in the renewable energy sector. It was only possible because government and the private sector collaborated to address financing challenges for off grid projects."
Read more: https://www.dailytrust.com.ng/rea-private-firms-providing-power-for-340000-msmes.html